---
Do you have an innovative solution to reduce plastic waste across the packaging value chain?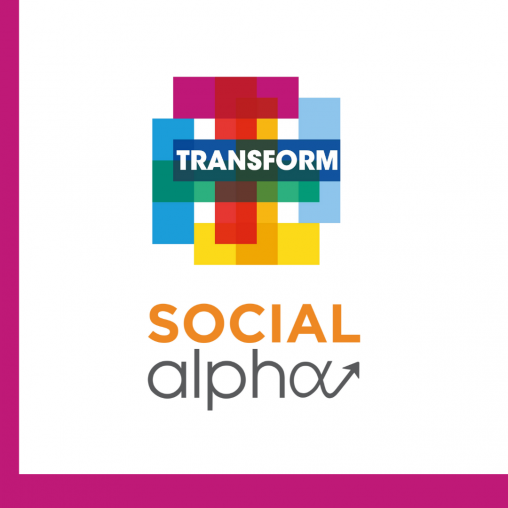 TRANSFORM Plastics Challenge-powered by Social Alpha
TRANSFORM and Social Alpha aim to support Indian social enterprises working towards sustainable technologies and solutions along the plastic packaging value chain.
Program Overview
There is a growing opportunity for social enterprises to innovate to enable circular business models that prevent and reduce plastic waste. The aim of this accelerator programme is to identify such solutions and help them scale.
TRANSFORM, in collaboration with Social Alpha, aims to support sustainable technologies and solutions along the plastic packaging value chain, that drive positive environmental impact and create meaningful livelihood opportunities for the informal workforce involved.
Up to 5 start-ups will receive grants (up to INR 60 lakh per start-up), access to seed capital from Social Alpha and its investor network and a wide range of technology and business support through TRANSFORM and its partners.
We invite Indian social enterprises working on science and technology solutions and that can demonstrate:
Positive social, environmental and economic impact
Ability to scale across Indian geographies
Business model sustainability
Material recovery and waste to value
Bringing cost efficiencies to the collection, segregation of flexible plastics while improving the traceability across the value chain.
Innovations in processing/recycling of flexible plastic waste.
Resource recovery from waste streams through science and technology innovations and/or value chains.
Reuse and refill
Business models that enable reuse of packaging material in the value chain.
Refill-based systems that are user friendly and economically viable.
Material science innovations
Materials or substrates to make packaging recyclable, compostable / biodegradable.
Up to 5 selected start-ups will receive:
Financial support
A grant of up to INR 60L from TRANSFORM. Grants will be provided for operational expenses and bringing about behavioural change, etc.
Eligibility to seed capital (equity) up to INR 1Cr per start-up from Social Alpha.
Market Access and Scale up support
Opportunities to work with various functions across the value chain of Unilever.
Workshops with experts, specialists and sector leaders on making the product market fit and go-to-market strategy.
Access to TRANSFORM and its partner's wide network of public/private organisations and facilitation of introduction, where required.
Fundraising support
Access to TRANSFORM and Social Alpha's large and diverse investor and donor network.
Networking Opportunity
Exposure to the wider network of stakeholders (corporates, government agencies, international development agencies etc.) as well as high visibility opportunities offered by TRANSFORM, through its partners Unilever, the UK's Foreign, Commonwealth and Development Office and EY.
Knowledge Services
Monitoring and evaluation technical assistance to enable evidence-led socio-economic impact assessment.
Timeline
30th August 2022: Applications open
30th September 2022: Applications deadline
3rd week of October 2022: First round of evaluations
1st week of November 2022: Grand jury round
2nd week of November 2022: Announcement of selected start-ups
Collaborators
Transform

TRANSFORM is a unique joint initiative between Unilever, the UK's Foreign, Commonwealth & Development Office (FCDO) and EY. Established in 2015, it works to accelerate impact enterprises, blending funding and support to deliver market-based solutions to the world's biggest development challenges.

Social Alpha

Social Alpha is a multistage innovation curation and venture development platform for science and technology start-ups that address the most critical social, economic and environmental challenges through the power of entrepreneurship and market-creating innovations.

Endorsed by

Atal Innovation Mission

Atal Innovation Mission (AIM) is Government of India's flagship initiative to create and promote a culture of innovation and entrepreneurship across the length and breadth of our country. AIM's objective is to develop new programmes and policies for fostering innovation in different sectors of the economy, provide platforms and collaboration opportunities for different stakeholders, and create an umbrella structure to oversee the innovation & entrepreneurship ecosystem of the country.

Contact us

For any assistance needed in filling out the application form, please reach out to us.